Auto Accident Recovery
Proudly Helping Patients in Vancouver WA | Camas WA | Portland OR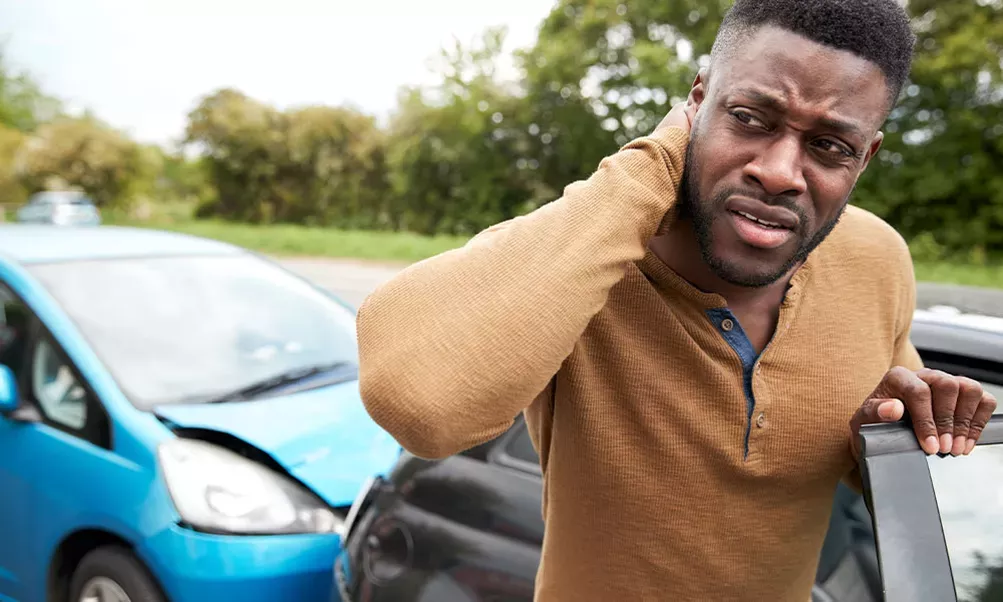 Auto Accident Recovery and OMT at Total Osteopathic Medicine
At Total Osteopathic Medicine, we specialize in providing comprehensive care and OMT (Osteopathic Manipulative Treatment) for individuals seeking auto accident recovery. With locations in Vancouver, WA and Camas, WA, our experienced team, led by Benjamin Stumpf, DO, is dedicated to helping patients heal from the internal damage caused by auto accidents.
Common Auto Accident Injuries We Treat
If you've been involved in a serious auto accident, immediate emergency care may be required. Following emergency treatment, we offer ongoing osteopathic care to support your recovery process. Often, individuals walk away from an accident without realizing they've sustained internal damage, leading to lingering symptoms and dysfunction.
Our team can provide effective treatment for a range of problems associated with auto accidents, including:
Whiplash
Headaches and migraines
Neck pain
Back pain
Shoulder pain
PTSD
Minor symptoms like bruising, stiffness, and swelling
It's important to note that these symptoms may not immediately manifest and might only become apparent a few days or even weeks after the collision.
Understanding Whiplash: A Common Auto Accident Injury
Whiplash occurs when your head snaps back and forth rapidly upon impact, even in low-speed auto accidents. At Total Osteopathic Medicine, we recognize the impact of this injury and its resulting pain, tenderness, and limited range of motion in the neck. Whiplash symptoms are often caused by soft-tissue damage, nerve compression, and misalignment of the vertebrae in the spine.
Chronic Headaches and Auto Accidents
If you're experiencing persistent headaches or migraines in the days, weeks, or months following an auto accident, we encourage you to seek a consultation at Total Osteopathic Medicine. These headaches could be a direct result of the accident, even without direct head trauma. Inflammation or tension in the neck, shoulders, and upper back, as well as spinal misalignment in the cervical spine, can contribute to chronic headaches.
How Osteopathic Medicine Supports Auto Accident Recovery
Neck and spine pain are common after car accidents due to trauma along the spine. Our expert, Dr. Stumpf, utilizes gentle yet effective osteopathic manipulation techniques to restore the integrity of your spine, as well as the surrounding muscles and nerves. This includes addressing spinal disc shifts that put pressure on the nerves, damage posture, and cause pain.
At Total Osteopathic Medicine, we offer additional treatments such as light therapy and hyperbaric oxygen therapy to reduce inflammation and promote healing after a car accident.
If you've been involved in an auto accident and are experiencing lingering pain or side effects, contact Total Osteopathic Medicine today to set up a consultation. Call our clinic today to schedule an appointment.